The fox hounds are in cry. Perhaps you can see them chasing a fox. Maybe you've just witnessed a fox running over a busy road, chased by a pack of dogs. Have fox hounds invaded your garden, terrifying your pets and upsetting your children? You might hear fox hunting in progress on someone's land. Perhaps hunters have blocked your car because they think you're a saboteur, or been violent and threatening, maybe breaking your windscreen and leaving you traumatised. It happens.
It's a crime to hunt wild mammals with a pack of dogs, illegal since 2004. But hunts have carried on killing our precious wildlife anyway. Whatever your experiences, it's awful to know these criminals are getting away with it.
The savagery of fox hunts, and the lack of police support for the wildlife and the ordinary people it affects, leaves us in a terrible position. If it's happened to you, you'll know the score. You feel helpless, angry, let down and frustrated, and you might think there's nothing you can do to stop it.
Luckily, there's plenty you can do. We've been fighting hunt crime for a while, taking a wide and varied approach. Here are our tips. You can click on the links below to jump straight to information you like the sound of:
What to do about fox hunting? Your goal
Some of these tips involve putting your head above the parapet, perfect for braver people. Others let you work discreetly, keeping your identity private. The idea is to make yourself feel better by taking action.
It doesn't matter what you do, it's about making a noise. It all goes towards spreading the word, opening the eyes of people who otherwise wouldn't know fox hunting still goes on. You might change someone's mind, inspire a landowner to deny access to hunts, put a potential hunter off, slash the number of riders in your local hunt or force the police and your parish, town, district and county councils to put their foot down. It will all help turn the tide.
Get busy with any of these and you'll feel more powerful because you're actually doing something. You'll play a crucial part in the tsunami of public opinion needed to make politicians, landowners and others in power take notice, and make the police enforce the law.

A wonderful Chris Packham FoxOfTheDay image from @erniehuggett on Instagram.
Collecting evidence about fox hunt crime
Wearable and portable tech has revolutionised evidence collection, so get busy with videos, sound recordings and photos. If you can afford a drone, better still. This is great advice from people who know exactly what to do – Click here for an excellent guide to reporting a hunting crime from Fox Hunting Evidence UK.
Contacting the police about hunt crime
The police expect taxpayers to call 999 when there's a crime in progress. Plenty of us don't trust the police, and that's fine. Carry on reading, there's loads of things you can do without them.
If you feel OK about involving the police, they might take you seriously but don't be surprised if they disappoint. To be fair they seem to be tightening up their act in some counties, and hopefully it's more than just PR. The main point is, the more of us report hunt crime and the more of us call the police, the more likely they'll take notice. If we never report it, they can claim they don't know about it.
Just so you don't waste your time – while it's best talk to the police in person, it isn't easy. There are very few rural police stations left and they're rarely permanently manned. They don't share their phone numbers, either. You're directed to 101 if it isn't urgent, 999 if it is. Find your local Rural Crime Team and Wildlife Team online. Once you've got the right police contact for reporting hunt crime, ask them what they've done in the past to protect foxes and other wildlife against hunt criminals and what their ongoing plans are:
Reporting dangerous dogs to the police under the Dangerous Dogs Act 1991
It's good to know that:
"A dog shall be regarded as dangerously out of control on any occasion on which there are grounds for reasonable apprehension that it will injure any person or assistance dog, whether or not it actually does so, (section 10(3) Dangerous Dogs Act 1991)."
Hounds left wandering on roads or allowed to stray into people's gardens can be classed as dangerous. When reporting hound trespasses to the police it's important to let them know you feel threatened – as any ordinary person would when faced with a large pack of big, over-excited dogs who've been starved for days beforehand. If you're concerned about the potential for injury to yourself, family, pets or livestock, report it on 999. You might get a better reaction reporting unsupervised, out-of-control dogs than trying to get an emergency response to fox hunt crime.
What to do about fox hunting – Talking to local politicians about hunt crime
The Conservative Party remains keen to bring back hunting. Labour will close the loopholes in the Hunting Act as soon as they come to power, and they're ready to act. Here's a link to the Labour Animal Welfare Manifesto, and here's the story in The Guardian. In 2014 the Lib Dems vetoed Tory attempts to relax the hunting laws, but we're not sure where they stand in 2023. The Green Party is obviously against hunting.
Whatever Party your local politicians belong to, tell them about the hunt crime you've experienced supported by any evidence you've collected
Contact your parish council, town council, district council, and county council to complain about your experiences
If a town near you hosts a Boxing Day fox hunt event, covered here on Sky News, ask the town, district and county council to stop it. Don't let them say they're powerless. Here's how Keswick did it
Find out if any councillors ride with a hunt. It's surprisingly common to find hunters in power from parish to county council level. If so, make a formal complaint – it can't be right for criminals to be public servants
If you have a councillor who hunts have they made the required official 'declaration of interest' and if so, is it available for the public online? The same goes for donations made to hunts by public servants
Do any of your local councillors support hunting even though they don't ride with a hunt? It's immoral to support crime. Our public servants shouldn't be allowed to do it
Freedom of Information requests are useful for getting at all kinds of insight from reluctant or slow councils
Find out what your MP thinks. Several Tory MPs, including the Devon MP Geoffrey Cox, welcome hunts on their land and openly support fox hunt crime. The more local people write to object, the harder it is for them to ignore us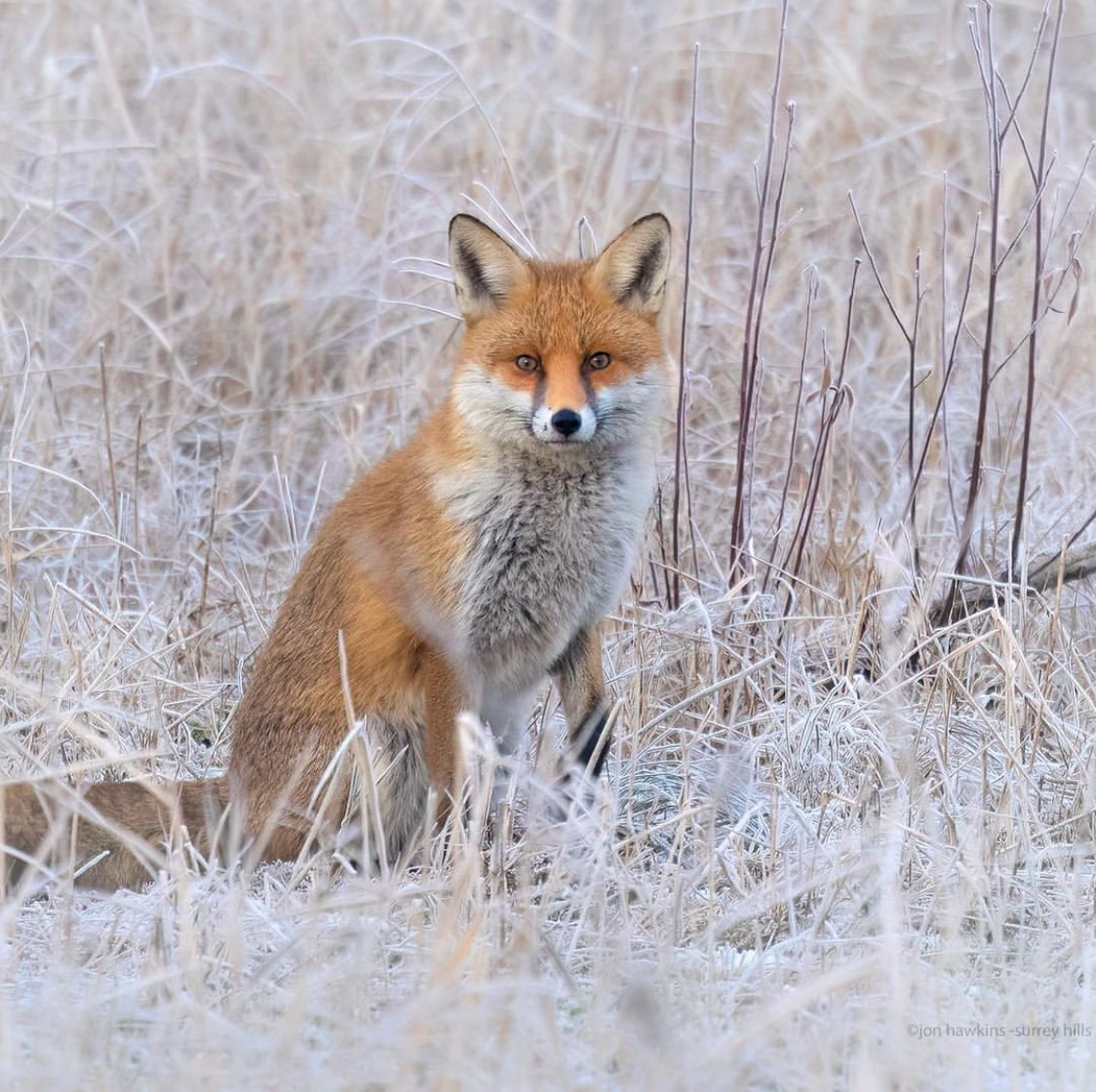 Sharing with friends, family and like-minded neighbours
Tell friends, family, colleagues and neighbours about what you've seen and heard, and ask them to tell other people. Share it on your personal social networks. The more people know about ongoing fox hunt crime, the more chance there is we'll be able to consign it to the dustbin.
Sending a solicitor's letter
Send a letter from a solicitor asking your local hunt to stay away from your land, property, livestock, garden, business or whatever, or they will risk civil and criminal legal action. It should cost around £250 plus VAT. Don't expect an answer. But with luck they'll stay away. If your entire village, hamlet or farming community wants fox hunting stopped, club together to send a solicitor's letter. 10 people paying £25 plus VAT each is a lot more affordable. Together you make it crystal clear how many people have had enough of hunt trespass and crime.
Appealing to local landowners – Including Public Access land
Hunts pretend to 'trail hunt' but everyone knows it's nonsense. Scandalous revelations in the landmark court case involving Mark Hankinson, now ex-director of the defunct Masters of Foxhounds Association, proved it. He was found guilty of intentionally encouraging or assisting others to commit an offence under the Hunting Act 2004, caught on video telling hunt masters how to use the excuse of 'trail' hunting to get away with killing wildlife. His guilty verdict was overturned on a technicality but he remains guilty. The truth is, trail hunting is a cynical cover for real hunting.
Landowners deserve to know the truth because they can be prosecuted. If a person knowingly permits land they own to be 'entered or used in the commission of an offence' under Section 1 of the Hunting Act, they're committing a crime. You can even be taken to court if you didn't realise hunting is illegal. As the law says, 'A person who is unaware of a law may not escape liability for violating that law merely be being unaware of its content."
Does your local hunt use Public Access Land? If so, report it to the council responsible. You can find out who looks after access land in your area here, along with the information you need about how it can and can't be used. By committing crime on Public Access Land, fox hunts break five of the government's restrictions:
Ride a horse or a bicycle
Bring an animal other than a dog
Damage hedges, fences, walls, crops or anything else on the land
Disturb livestock, wildlife or habitats with intent
Commit any criminal offence
Getting in touch with the experts
The Hunt Saboteurs and Hunt Monitors are brave, kind people. Their Facebook pages are treasure troves of hunting crime information and insight, a pleasure to explore because you realise you're not alone. Just bear in mind they can be gory.
Connect with your local Hunt Sabs group on Facebook – share your experiences, donate, volunteer…
Go to Hounds Off to find out how to protect your place against hound trespass and more
Report hunt meet locations and activity to the Sabs Hotline by phone or webform
Google to find local hunt protest groups you can connect with
Creating a crime dossier about your local hunt
One hunt crime looks bad. Three looks worse. Five looks awful. But when you build an entire dossier of hunt crime, putting it all in one document in date order, the impact is powerful. Page after page of reports from the public about foxes being killed in your area, badger setts being dug up, fox cubs being captured and thrown to the hounds alive and foxes being torn apart is horrific to read. Make a local hunt crime dossier, share it on social media, with the police, the media, local politicians, family, friends and everyone else you can think of.
Because hunters are creatures of habit, your dossier will also give local people a way to predict where the hunt will meet the following season. People will be able to protect their gardens, land, pets and livestock, get drones and sound recording equipment ready, and prepare to take photos and video.
Share the document at the end of the season (more about how to do that later) and it'll cause much more of a stir than a single hunt crime incident or a handful of them. It will look shocking, shameful, and embarrassing. Then update it the following season and share it again at the end of every season.
What to do about fox hunting – Writing to influential people
Go old-school and write actual letters to influential people. Letters stand out against the digital noise and you don't have to include your address. You can write anonymously. They'll still read it – and it'll still make an impact. With luck it might even spark a useful conversation or debate. Here are some ideas about who to write to:
Local estate agents and letting agents – Do they tell their customers about local hunt crime or let people find out when its too late, once they've signed on the dotted line and moved in? Here's an article about whether estate agents should disclose hunt crime to property buyers.
Whether or not you know a local vet rides with the hunt, write to the British Veterinary Association to express your disgust that they don't do anything about vets who hunt. Write to the Royal College of Veterinary Surgeons with the same message. Neither organisation bans or advises members against hunting, which is worrying for pet owners and farmers. Vets are supposed to care for animals, not terrify and kill them. If a local vet ides with the hunt ask both organisations to do something about it, even if it means just 'having a word' with the vet
Write to large landowners in your area to ask them to stop giving licenses to fox hunts
Write to your MP – even if they're Conservative and hunt-friendly
Write to Arla and Muller, both co-operatives which have said they let their members make up their own minds whether to let hunting happen on their land
Write to the royal family, which sits at the top of the hunting triangle, below which sit the 'aristocracy' and the rest of the hunting fraternity. If there's a Crown Estate near you, get in touch with them
Write to the National Farmers Union, which doesn't do anything about farming members' hunt crime
Write to your MP, parish council, town, district and county councils – what have they done in the last 20 years to stop hunt crime and what are they planning to do in future?
If you can find out who insures your local hunt, ask why they're insuring an organised criminal gang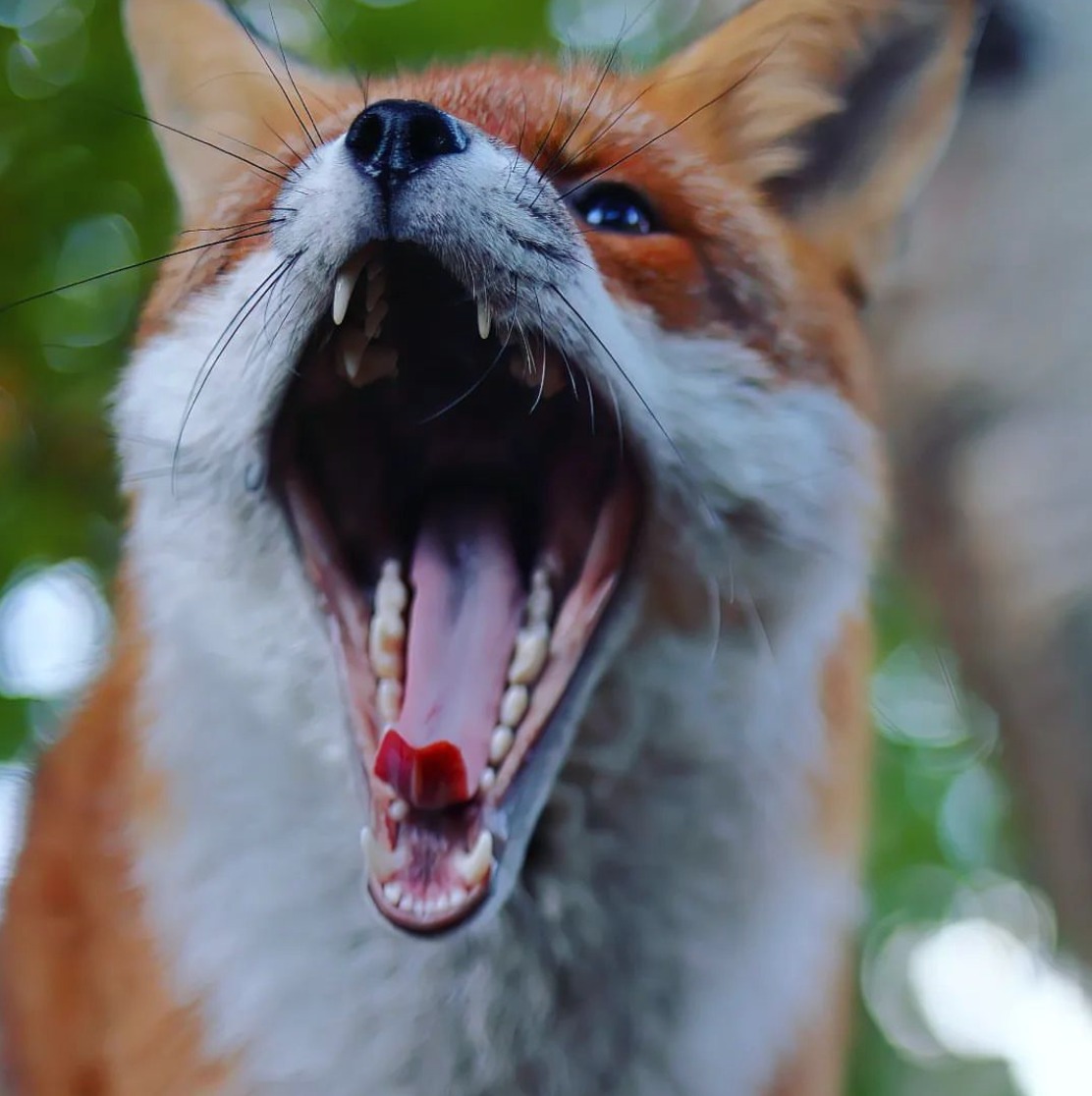 This awesome photo was taken by @colinmarshallnaturephotography.
Tapping into consumer power
Hunters run businesses. They manage wedding venues and offer holiday cottages for hire. They take tourists on wildlife tours through the summer then hunt and kill wildlife through the winter. As a consumer you're powerful. You can decide who to spend your money with. At the moment there's no way to tell if a rural business is hunt-friendly or their owners hunt. Asking them will help them understand the negative business impact of supporting wildlife abusers. They might lie to you, but the fact that you asked will worry them.
Ask before you book a farm holiday home, holiday cottage, wedding venue, or an event at a stately home
Check with rural pubs, rural attractions and farm shops before you visit – The Twitter 'Hunt Pubs, account is a useful one to follow to find out which pubs to avoid
Don't buy from hunt-friendly businesses – and ask other people not to buy from them
Write to hunt supporting business to ask them why they support wildlife crime
Pony Clubs are breeding grounds for future hunters, as you can see from this page. Find a riding club for your kids that isn't a Pony Club
Leave appropriate online reviews for businesses that support fox hunting or whose owners hunt
Doing something about your local Boxing Day fox hunt meet
Here's some expert advice around how to go about stopping a Boxing Day fox hunt meet in your local town.
Setting up a 'locals against fox hunting' Facebook page
So what do you do with all the information, intelligence and insight you've gathered, the stories you've heard and the things you've done? Sharing it means you'll inspire others.
You'll be shocked at how many people in towns and cities think fox hunting has ended. Too many people in rural areas are in denial, too. Everyone deserves to know what's going on. Luckily we're in the middle of a nationwide hunt protest social media revolution. More people than ever are whistleblowing hunt crime and criminals online. The beauty of it is, you can stay anonymous as the page administrator, and so can your fellow contributors and editors. Your ID is the page's name, not yours.
Set up a 'locals against' Facebook page to share your experiences and post evidence
Use it to get the message across to everyone in your area
Share your own news and news from anti-hunt organisations, local and national
Encourage local people to message the page with their hunt crime experiences – share their news anonymously, including instant 'hunt alert' warnings
It might take a while to build people's trust but keep at it and you'll eventually get feedback coming in. Promise to keep their personal details 100% private so they feel safe giving you intel and telling you their stories. It works. Here's an example of a local hunt protest page enjoying growing social media traction.
99 post ideas for your 'locals against hunting' Facebook page
Here are 99 social media post ideas to kick off your page, broken into categories. Use them for reference if you like. There's so much to say, you won't run short – and you'll soon have more locally-focused ideas of your own to add to the list.
POSTS ABOUT WHY YOU'RE PROTESTING AGAINST HUNTING
Your anti-hunt social media account is the voice for local people who have never before had a place to make their feelings clear about hunt wildlife crime.
This is your core proposition, so keep coming back to it: All you're doing is asking you local hunts to stop killing foxes and other wildlife, to stop breaking the law. It doesn't seem a lot to ask.
Quote the government's own definition of Organised Crime, which fits hunts perfectly: "Organised Crime is defined as planned and co-ordinated criminal behaviour and conduct by people working together on a continuing basis." 
Anti-hunt people are not 'unwashed' or 'unemployed', as hunters like to claim. We are doctors and nurses, teachers and retired people, taxi drivers and bus drivers, farmers and landowners, shop workers and hairdressers… you get the picture.
Hunt Sabs are not 'terrorists', despite what hunters think. They are ordinary people from every walk of life who care deeply about wildlife.
'It is our job to put almost 20 years of injustice right.'
Post links to anti-hunt websites and hunt Facebook pages.
Share posts from local Hunt Sabs and Hunt Monitors, League Against Cruel Sports, Keep The Ban, and the many other anti-hunt campaign groups in the UK. They're perfect for showing local people the wildlife crimes hunts commit in awful detail, and many are shocking.
Make it clear that hunts take the mickey out of the police, landowners, the law, livestock, farm biosecurity, councils, and the public – why do they get away with it?
Do the numbers – find out roughly how many people live in your area and get a rough idea of the number of hunters and hunt supporters. Then calculate the number of hunters and hunt support as a percentage of the total population. It's shocking. So few people cause such a lot of trouble and distress. In our area around just 300 people or so hunt or are openly associated with the hunt out of a population of more than 10,000. This clearly reveals how the minority is allowed to spoil everything for the rest of us.
POSTS COVERING THE ANIMAL CRUELTY ANGLE
So you think hunters treat their horses well? Here's just one example of many articles and posts revealing horse cruelty by hunters. It isn't surprising. If you're happy to kill a fox, you probably don't treat your own animals very well either
Climate change means wildlife is mating early, including foxes. The balance of nature is at risk and we must support it, not terrorise and kill it. Early mating means hunts will be causing even more havoc to our wildlife than ever before. Appeal to them to end their hunting season early and protect our wildlife. If not, why not?
Keep repeating that hunting wild mammals with dogs has been illegal for almost two decades thanks to the 2004 Hunting Act, something the hunting community hates to admit and always denies to itself.
Reveal what your local hunt has done so far this season: killed foxes, blocked the roads, threatened local people, been 'cubbing' (capturing live fox cubs and throwing them to the hounds as part of the dogs' training to hunt foxes), training their hounds on fox scent, riding overloaded quad bikes on the roads, and more.
Ask why your local hunt still trains its hounds on fox scent – and why they don't use a non-animal scent? The only reason hounds chase foxes is that they're trained to do it.
At least 85% of the public, whatever survey or poll you look at, want hunting with dogs ended forever – why's it still happening?
Talk about terrible hound welfare – they treat their hounds horribly, a scandal that's waiting to break. Do people in your area realise hunting hounds are shot when they get 'too old' for hunting? The dogs are often shot at just 3-4 years old, which is distressing for dog lovers to learn, and if a hound isn't performing well enough they'll shoot it whatever its age.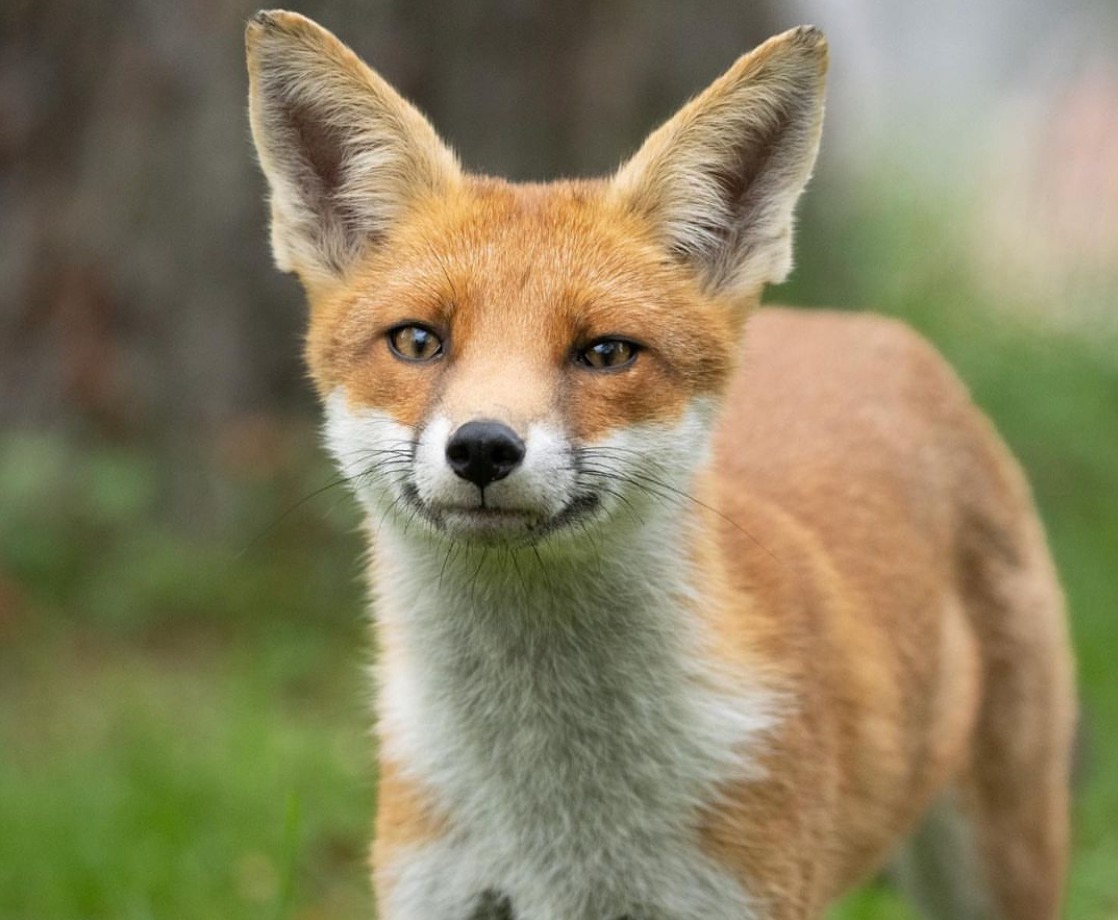 POSTS APPEALING TO PEOPLE AND ORGANISATIONS  
Appeal to your followers to write to local papers and national newspapers to tell their story about hunt crimes.
Can local people go along and watch the 'trail laying'? If not, why not?
Can people come and join in with the 'trail hunt' as paying guests? If not, why not?
Can your local Sabs and Monitors come and watch? If the hunt is obeying the law, what's the problem?
Ask the hunt to let you know when they will be in your area, so you can protect your property and pets – if they won't tell you in advance, why not?
Encourage others to record, video and photograph hunt crime – but ask them to take care since hunters and their supporters are known to be violent and threatening.
Make it clear how hunting hounds are a serious bio-hazard to farmers, thus to the people who visit and work on farms, and those who buy and consume farm products. Here's a link to the information.
Boycott the town where your local hunt holds its Boxing Day event. Shop elsewhere and tell everyone you know why you're doing it.
Write to estate agents in hunt-infested rural areas. Do they warn buyers about local hunt crime like they're legally obliged to do about other kinds of bad neighbour? If not, why not?
Also write to the estate agency sector's professional publications – The Negotiator, Estate Agent Today, and Property Industry Eye.
Let local people know by collaborating with hunts they are doing business with liars and lawbreakers.
Ask your local town, district and county councils what they're doing to protect people and premises in your area from hunt crime – and what they've done since 2004 to help the people who have voted for them. The answer will probably be 'nothing', and this must change.
Some hunters say they do it for the riding and for the social aspects. Ask the, if so, why they don't separate themselves from wildlife crime and arrange their own non-hunting hacks.
Just tell us why you hunt – what is your reason for being a hunt member and a criminal?
Boycott Pony Club fun rides, point-to-point, and all other horsey events unless you have first confirmed they're not intended to raise funds for hunting.
Fox hunting is not a tradition. It's a crime.
Share your posts on fellow anti-hunt social media pages.
Leave comments on other page's anti-hunt posts to help them encourage engagement and inspire conversations – we're all in this together.
Appeal for volunteers to join your local Hunt Sabs group – they're such lovely people, you'll find them warm, welcoming, kind, law-abiding and very brave indeed. Also, encourage people to donate money to your local Sabs group.
Praise your audience for their bravery, dedication and determination to see hunting ended forever – it'll inspire them to do more and encourage them to come back to you with stories about their own hunt crime experiences.
The tide is turning. All over the UK hunts are being forced to fold or merge, either because so many landowners have told them to sling their hook or their membership has dwindled. Keep it up, never lose heart, we're winning.
Camelford town council has removed all support for its local hunt. Your council can do the same. If not, why not?
POSTS ABOUT THE HUNT INSURANCE SCANDAL   
One of the basic 'principles of insurance' is that insurance cannot cover illegal acts. This means hunts cannot claim on their insurance because they constantly break the law, something that leaves the public, landowners, and hunters themselves unprotected.
Point out that hunts lie to their insurers – which they obviously do, otherwise every hunt insurance claim would be turned down. Insurers should underwrite their policies accordingly or, if they can't do that, refuse cover altogether until hunt crime is stopped for good.
Take a look at this article from Insurance Times and use it for inspiration
POSTS EXAMINING HUNT LIES, REVELATIONS, AND INTEL  
Share the days your local hunt meets and appeal to people to keep an eye open on those days. Do it every week to set up a momentum
Check out known hunters' Facebook pages. As a rule they're insecure so easy to explore. You'll find all sorts of hunt crime-related posts, images and more to screen grab, save, and share.
Hunters think they're respected by their communities but respect has to be earned. In fact they are widely despised as cowardly animal abusers and killers.
Some hunts pretend to trail hunt at weekends but openly chase foxes during the week when there are fewer observers – because many Hunt Sabs and Hunt Monitors have to go to work.
Hunters – Be careful what you say in public, in pubs, in cafes, restaurants and in the street. People are listening to what you say and reporting it back to us.
Knowledge is power. Point out to people what the various types of hunting clothing mean, so they know what hunters are up to when spotted out hunting. Educate your audience about everything to do with hunting, including what the different hunting horn sounds mean and how to tell when they're in your area.
Make social media posts whenever you know where and when a hunt has been out, revealing the details of what has been seen and heard by your followers and the public.
Post instant 'hunt alerts' whenever you find out where they are
Warn the public about the Pony Club, which is a notorious breeding ground for young hunters. Some clubs even take kids to visit hounds in their kennels. The Pony Club needs to publicly and openly sever its ties with hunting.
Check your local vets. It's worrying how many vets ride with hunts. Find a vet whose practice doesn't employ any hunters or hunt-friendly staff. Name and shame vets who hunt and the practices that employ them.
If you can find the details of the local Hunt Master, write to them to complain about hunt crime.
Talk about the many people in your area who are anti hunt, and what your local community intends to do about hunting. This will make your local hunt nervous.
Make your local hunt even more nervous by mentioning, on social media, that you have infiltrated them. They won't know whether or not it's true.
Mention the security cameras local people are having fitted on their land and property. It'll make the hunt nervous.
Hunt protest? There's no need to dress as a hunt protestor or carry a banner. You can dress like the hunt and merge with the crowd, watching and listening, and report back on what you've overheard. Mention that's what you'll be doing on social media to make the hunt anxious. They hate publicity and hate social media even more.
Tell people about anti-hunt organisations and charities so they can donate or join.
Promise to keep people's personal and contact details 100% private so they feel safe giving you their intel and information, and telling you their stories. It has worked brilliantly for us.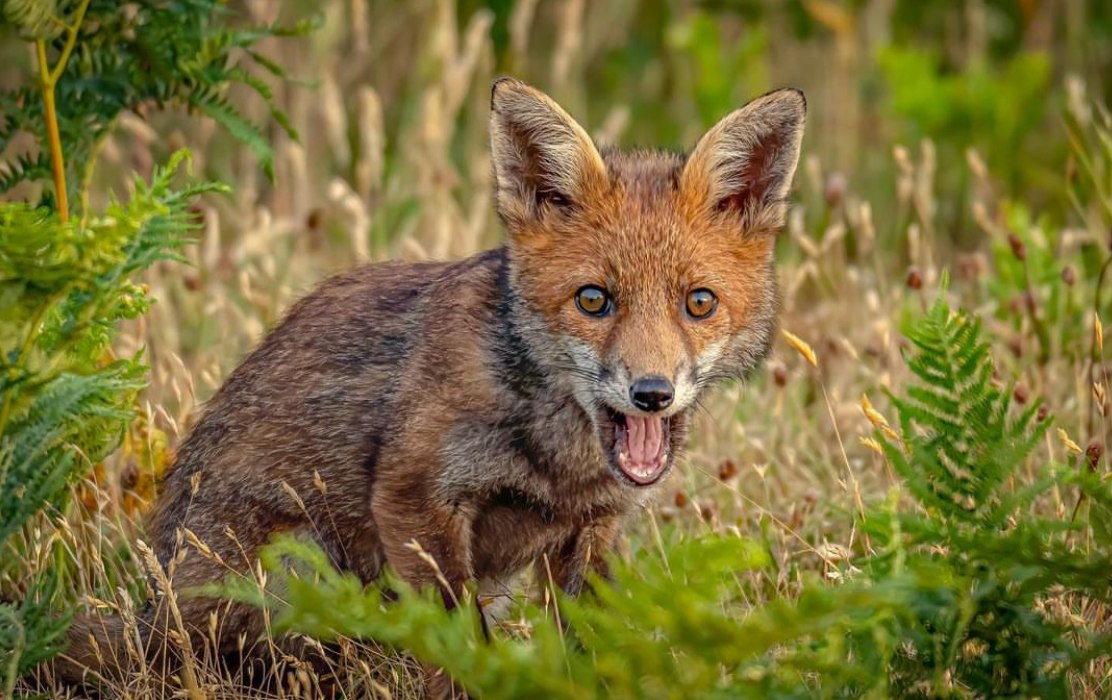 POSTS ABOUT HUNT SUPPORTERS
Is a local pub hosting a hunt Xmas, New Year or other event? Talk about it and people will leave reviews to make their feelings clear. It's interesting how often this kind of publicity leads to hunt events being cancelled by venues.
Is it worth the hassle for landowners? If you let hunting take place on your land and they commit their usual wildlife crimes, you can be held legally responsible for helping facilitate crime.
Warn hunters that the public doesn't appreciate their constant wildlife crimes. Some pub and restaurant workers have been known to mess with hunters' drinks and meals, other businesses quietly charge known hunters and hunt supporters extra money for goods and services
Appeal to local people to write to town, district and county councils to protest against their support for hunting. Many allow hunting on council-owned land, others support town centre Boxing Day fox hunt meets, and most do nothing to help the people they represent to stop local hunts killing wildlife. And they're supposed to be Public Servants!
Name and shame local people, pubs, restaurants, stately homes, and businesses that support hunting, and get people to ask their family and friends to boycott hunt friendly venues.
Name and shame the people who ride with your local hunt and their supporters.
Talk about how the people who hunt and kill wildlife are on the sociopathic scale. No normal human being hurts, scares or kills animals.
POSTS GIVING THANKS TO ANTI-HUNT HEROES
Give generous thanks to the people, businesses and organisations that take anti-hunt stances and actions – police, courts, mayors, councils, individuals, newspapers, websites, businesses etc. Positive messages of thanks have a strong impact.
Ask for the names of businesses that don't have anything to do with hunts, hunters or hunting, so you can say thank you to them on your page.
POSTS ABOUT THE LOCAL ECONOMY
The boom in year-round staycation holidays in the UK makes hunting even less acceptable – it puts visitors off and turns tourists away, damaging the local economy.
Recommend visitors to your area check first before booking holiday homes, glamping sites, and any other kind of rural accommodation. Also check first before spending money on visits to stately homes and gardens, pubs, restaurants, and hotels
POSTS ABOUT HUNTING LAW AND OTHER RELEVANT LAW
Hunters – if you teach your kids to hunt wildlife, you teach them to break the law.
After their Boxing Day hunt events the hunts go out and kill wildlife. Even if the event itself is fully legal – which they rarely are – afterwards, they go out and kill foxes.
Do local hunts get Business Rates Relief? As a criminal gang, how come that's allowed?
What if the hunt came into a town and let their hounds run wild, leaving dog shit everywhere, blocking the road, getting their dogs killed on the roads and rail lines, terrorising animals and people. Would that be OK? No it would not. The police would do something straight away. So why is it OK for all this to happen in the countryside, twice a week, every week, for half the year?
Appeal to the hunt to prove you wrong, to prove they are actually 'trail hunting' – even though it has been proved a fiction by a court of law and everyone knows trail hunting is a myth and a smokescreen.
Why don't hunts deny they are killing foxes? Why don't they deny they're criminals? Because they can't – they purposely kill foxes, and because of that they are criminals. It's that simple.
In order to legally hold a hunt event on Boxing Day, every hunt must apply for and be given a TTRO, temporary permission to close the roads. It's quite an involved process and most hunts have never bothered. It's time they did. Here's an example of what they must do. Your county council will have its own TTRO paperwork and process. If the hunt doesn't apply for and get a TTRO, they cannot legally hold their event: https://www.leicestershire.gov.uk/sites/default/files/field/pdf/2020/12/17/Temporary-Traffic-Regulation-Order-guidance.pdf
Unless the hunt can classify itself as a 'charity', which is clearly nonsense, they can't get a free TTRO. They have to pay for it.
Collecting money without a license is illegal, but it's something most hunts do on Boxing Day – make it clear they need a license or they'll be breaking the law.
If anyone suffers from hunt trespass, send them to the Hounds Off website for great advice and guidance: https://www.houndsoff.co.uk
Mention local people are buying drones to keep an eye on the hunt. Hunters detest drones because they know their crimes are obvious when filmed from a height, and drone footage is the exact kind of evidence the police need to prosecute hunters.
If a hunt or their hounds trespass your property and put your land, possessions, self, livestock or pets are at risk of injury or damage, the police in north Devon tell us you should call 999. Talk to your local police Wildlife Officers to find out how they will support local people in ending hunt crime, and the most effective and impactful ways to report it. They might not be much help at the moment but it'll ultimately impact police stats, which means things may change in future.
Report hunt trespass to the organisation concerned if you see a hunt trespassing on land they've been banned from, for example the UK's Wildlife Trusts, Forestry Commission land, the Church of England's land, land owned by the National Trust and the billionaire owner of H&M.
Report hunts to the police whenever you see them blocking roads, crossing railway lines, or breaking the law in the numerous ways they're notorious for – killing foxes is just the tip of the criminal iceberg.
Find out what land your local town, district and county council owns, via a Freedom of Information Request, and petition them to ban hunting on all of it.
While the Hunting Act's loopholes make the police's job hard, there is a worrying amount of video evidence suggesting police hunt collusion. Plenty of officers ride with hunts. The more of us publicly ask for Hunting Act enforcement, the more likely we are to see things change.
Write to your MP – although if they're Conservative, you won't stand much chance of help. The Conservative Party has confirmed over and over again that it will not close the loopholes it created on purpose in the Hunting Act, which make the law so tricky to police and enforce.
Talk about drone footage and how powerful it is, revealing hunt crime clearly in fine detail from far above.
Write to the Royal Family about ending hunt crime. They sit at the top of The Establishment heap and as the modern face of royalty, they should do everything they can to stop wildlife crime – especially since King Charles and Prince William both claim to be environmentally focused. William and Kate shoot birds for fun – and according to this article she also hunts. So Kate is actually a hunt criminal. How can that be right?
Hunts go out equipped to commit a crime – and that itself is a crime.
Your local hunt is wasting the police's precious time and money. They're wasting taxpayers money – and that's our money.
Did your local hunt get covid grants from the council? Many did. If so, why is it ok to give money to gangs of organised criminals?
If you're a member of the police force and you ride with a hunt, you're breaking the police's own rules around professional conduct.
The police have the hunts on their radar – they are asking for clear, unedited video and other evidence of hunt crime.
Mention ways to keep pets and livestock safe from hounds and hunt trespass.
Keep on about your local hunt being wildlife criminals – because that is exactly what they are, and everyone needs to understand it.
Talk about the Mark Hankinson leaks and resulting scandal – it's all over Google. While his conviction has since been overturned, it only happened thanks to a technicality. He is, to all intents and purposes, still guilty. Apparently the police were very disappointed that Hankinson was the only one prosecuted.
Talk about Mini the cat, killed by hounds. It's also all over Google. Here's an example. Also search Google for more cases of hounds savaging people's cats
Advise people to send a solicitors letter to send to their local hunt to asking them to stay away from their property. It should cost around £300 but can make all the difference between being invaded by hounds or not
Now you know what to do about fox hunting – Good luck!
We hope this article has given you some ideas about how to stay sane and sensible over fox hunt crime until it is banned properly for good. The word on the streets is hunting is in deep crisis. People like you are driving the change. Good luck with your activity, and thank you from the foxes.
PS. Here's some interesting information from the RSPCA about fox myths spread by the farming and hunting communities.